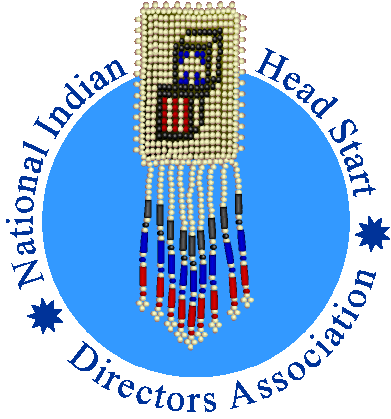 National Indian Head Start Directors Association
Standing Strong for American Indian and Alaska Native Children
OHS - A Letter from the Director about the Full Enrollment Initiative
Dear Head Start programs,
In May 2021, the Office of Head Start (OHS) released ACF-PI-HS-21-04 OHS Expectations for Head Start Programs in Program Year (PY) 2021–2022. Since that time, your programs have been working tirelessly to meet these expectations, including working toward full enrollment and providing in-person comprehensive services for all enrolled children regardless of program option. Head Start programs have shown strength and resilience in many ways. You have provided meals to children, connected families to health care, and helped lead the way to vaccine access in your communities. The leadership, passion, and commitment of our Head Start staff have kept programs moving forward since the beginning and in every stage of the COVID-19 pandemic.

OHS has been watching the surge in COVID-19 cases, both locally and nationally. In response to recent developments, OHS will not resume the evaluation of which programs will enter into the Full Enrollment Initiative beginning in January 2022. OHS will continue to track enrollment in the Head Start Enterprise System (HSES), as we have done since September 2021, and to expect full in-person comprehensive service contingent upon U.S. Centers for Disease Control and Prevention (CDC) guidelines, state and local health department guidance, and in consideration of local school districts' decisions.

We know our Head Start programs and staff will continue to innovate, lead, and make decisions based on the unique needs of their families and workforce. OHS will continue to support programs in developing policies and procedures and in using American Rescue Plan funds to meet the needs of their community in this challenging time.
Thank you for your continued dedication to OHS, and happy holidays.

/ Dr. Bernadine Futrell /
Dr. Bernadine Futrell
Director
Office of Head Start
Vaccine and Mask Requirements to Mitigate the Spread of COVID-19 in Head Start Programs
ACF issued an interim final rule with comment that adds new provisions to the Head Start Program Performance Standards to mitigate the spread of the coronavirus disease 2019 (COVID-19) in Head Start programs. This IFC requires effective upon publication, universal masking for all individuals two years of age and older, with some noted exceptions, and all Head Start staff, contractors whose activities involve contact with or providing direct services to children and families, and volunteers working in classrooms or directly with children to be vaccinated for COVID-19 by January 31, 2022. This IFC is effective on November 30, 2021.
Read the Federal Register Notice, Revised HSPPS, FAQs, and view Webinars Here
​
Office of Head Start 2021 Tribal Consultations
Save the Date!
The Office of Head Start (OHS) has scheduled four virtual Tribal Consultation sessions. These one-day sessions will be held between U.S. Department of Health and Human Services (HHS), Administration for Children and Families (ACF), and OHS leadership and the leadership of tribal governments operating Head Start and Early Head Start programs. They will discuss ways to better meet the needs of American Indian and Alaska Native (AIAN) children and their families, taking into consideration funding allocations, distribution formulas, and other issues affecting the delivery of Head Start services in their geographic locations.
The Tribal Consultations will be held as part of HHS Tribal Consultation sessions.

Dates and Times
• Regions I–V: Wednesday, July 7, 2021, 1–4 p.m. ET
• Regions VI–VIII: Wednesday, Aug. 18, 2021, 1–4 p.m. ET
• Regions IX–X: Tuesday, Sept. 21, 2021,2–5 p.m. ET
• National: Monday, Nov. 15, 2021, 1–4 p.m. ET

Tribal Representatives
The consultation sessions will be conducted with elected or appointed leaders of tribal governments and their designated representatives. Designees must have a letter from the tribal government authorizing them to represent the tribe. Other representatives of tribal organizations and Native nonprofit organizations are welcome to attend as observers.

Tribal governments must submit the designee letter at least three days in advance of their consultation session to Todd Lertjuntharangool, regional program manager, Region XI/AIAN, OHS, at Todd.Lertjuntharangool@acf.hhs.gov.

Tribes wishing to submit written testimony for the report should send it to Todd.Lertjuntharangool@acf.hhs.gov prior to each consultation session or within 30 days after each meeting.
Select the link to learn more about the OHS Tribal Consultations, and to sign up when registration opens: https://eclkc.ohs.acf.hhs.gov/about-us/article/2021-tribal-consultations
Interested in becoming a
corporate member?
Click here for more information.
New OHS Director: Bernadine Futrell
Bernadine Futrell, Ph.D., is the director of the Office of Head Start (OHS) at HHS' Administration for Children and Families. Dr. Futrell, a Head Start child, began her career as an assistant Head Start teacher in Richmond, Virginia. She came to OHS in the Biden Administration from the National Head Start Association (NHSA), where she was most recently the senior director for effective practice. Prior to NHSA, Dr. Futrell led superintendent certification programs at the American Association of School Administrators.

She is co-author of the book ConnectED Leaders: Network and Amplify your Superintendency, and a regular contributor in research studies. Committed to service, she is a member of the advisory committees at George Mason University and Howard University.

Dr. Futrell holds a bachelor's degree in psychology from Virginia Commonwealth University, a master's degree in educational psychology from George Mason University, a Ph.D. in education policy from George Mason University and post-graduate certificates from Complutense University of Madrid and Harvard University. Dr. Futrell and her husband are the proud parents of two elementary-aged children.
FY 2021 Head Start Funding Increase
The Consolidated Appropriations Act, 2021 (P.L. 116-260), was signed into law on Dec. 27, 2020. The funding level for programs under the Head Start Act, including Early Head Start-Child Care Partnerships, is $10,748,095,000, an increase of $135 million over fiscal year (FY) 2020. This increase includes funding to provide a 1.22% cost-of-living adjustment (COLA) for all Head Start, Early Head Start, and Early Head Start-Child Care (EHS-CC) Partnership grantees and $10 million for Migrant and Seasonal grantee quality improvement funding. COLA and quality improvement funding announced in this instruction does not apply to new competitive expansion awards issued during FY 2021.
The Consolidated Appropriations Act also includes $250 million in supplemental funds for Head Start programs to continue their response to COVID-19. This is in addition to the $750 million in the Coronavirus Aid, Relief, and Economic Security (CARES) Act, 2020. Funds are made available for the same purpose of preventing, preparing for, and responding to COVID-19. The Office of Head Start (OHS) will again distribute this funding proportionally to all grantees based on funded enrollment levels.
This Program Instruction (PI) provides information about the FY 2021 COLA, quality improvement funding for Migrant and Seasonal grantees, and the supplemental funds available to support grantees' continued response to COVID-19. It makes brief mention of the application requirements, but more details will be forthcoming.
​
INFORMATION MEMORANDUM: Fiscal Year (FY) 2021 Monitoring Process for Head Start and Early Head Start Grantees
Sec. 641A of the Improving Head Start for School Readiness Act of 2007 requires the Office of Head Start (OHS) to implement ongoing monitoring of all programs receiving federal funds. As a result of the coronavirus disease 2019 (COVID-19) pandemic and public health emergency, all monitoring reviews for the 2020–2021 school year will be conducted virtually. This decision was based on two principles that have driven OHS's decisions and guidance to programs throughout this period: (1) taking decisive actions to support each program's success and (2) keeping the safety of children and staff paramount.
​