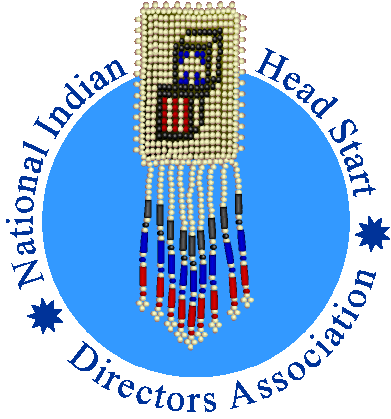 National Indian Head Start Directors Association
Standing Strong for American Indian and Alaska Native Children
2023 AIAN Head Start/Early Head Start Innovative Program Award Winner: Cook Inlet Native Head Start
Know Who You Are: You Are a Reflection on Your Family

When we know who we are and where we've come from, we do better in life. We, Cook Inlet Native Head Start, are honored to be in a position to influence our children during their formative years. In a world full of chaos, we don't need to be reminded of our suicide and dropout rates, we pride ourselves in providing an environment that fosters growth in our Alaska Native values.

It starts with the curriculum, that we've spent the past 8 years developing. "The Way We See" curriculum is a systematic guide of planned activities designed to build experiences, skills, and attitudes that prepare each child for kindergarten. The curriculum is research-based,* rubric driven, observation assessed, and draws upon learning and child development principles that are delivered through the utilization and focus upon Alaskan Native values and cultural enrichment.** The curriculum is administered in a child centered environment which is play based and stresses the individual development of social/emotional, physical, and school readiness skills.

The curriculum is based on values that guide our teachers in connecting our students to their cultures. Students learn through experiences based on culturally appropriate activities and materials. Our rich history is brought to present through our curriculum, playground, food, and classroom environment including furniture, regalia, and utilitarian items. For example, uluat versus knives, and baskets verses buckets and pails. The colors and furniture are nature-inspired.

Teachers are not expected to all come in knowing all 21 Alaska Native languages or cultures, but CINHS supports them with curriculum that guides, guest knowledge bearers and speakers (scheduled by a full-time Traditional Cultures Coordinator), and two full-time staff Culture Bearers. We also provide training in Alaska Native traditions and crafts.

One way CINHS addresses the diabetes health crisis is by providing more playground and gym time as well as weekly Native Youth Olympics.

When our children leave Cook Inlet Native Head Start, we see children who have more pride in their traditions and culture and higher self-esteem.

Stay Healthy with Sesame Street: Meet Reignen | Health and Hygeine
​
​
​
​
​
The A

dministration for Children and Families (ACF) is now soliciting applications for the Fiscal Year 2023 Tribal Maternal, Infant, and Early Childhood Home Visiting Grant Program: Development and Implementation Grants!
Funds will support 63-month cooperative agreements between ACF and federally-recognized Indian tribes (or a consortium of Indian tribes), tribal organizations, or urban Indian organizations to support the following: conduct community needs and readiness assessments; develop the infrastructure needed for planning and implementation of evidence-based maternal, infant, and early childhood home visiting programs; provide high-quality, evidence-based home visiting services to pregnant women and families with young children aged birth to kindergarten entry; implement performance measurement and CQI activities; and engage in activities to strengthen early childhood systems of support for families with young children.
This funding is intended for tribal entities that do not have prior experience with implementing evidence-based home visiting programs and are not currently implementing a program. A separate NOFO (Tribal MIECHV Grant Program: Implementation and Expansion Grants, HHS-2023-ACF-ECD-TH-0241) will be available soon for entities with such prior experience.
Applications are due May 1, 2023. More information is available in the NOFO: https://www.grants.gov/web/grants/view-opportunity.html?oppId=345994
Please circulate this broadly within your networks. If you have any questions about this funding opportunity, please email Farha Marfani (farha.marfani@acf.hhs.gov).
Interested in becoming a
corporate member?
Click here for more information.
Celebrating Native American Heritage Month:
​
​
C̣AȠṠAYAPI WAḲAȠYEŻA OWAYAWA OṬI
(Lower Sioux Children are Sacred School)
"Dakota Iapi kiƞhaƞ sdodkiyapi kte." When they speak the Dakota language, then they will know who they are.
​
"Language and culture tell children where they came from and who they are. Because birth to 5 is the time of developing an identity and a sense of self, it is essential that American Indian Head Start programs give children positive, rich, comprehensive, and affirming educational experiences grounded in the unique culture and language of the children." - Office of Head Start
C̣aƞṡayapi Waḳaƞyeża Owayawa Oṭi – the Lower Sioux Early Head Start and Head Start was created and opened doors in 2018 to meet a need for increased cultural connections and wrap-around services to target families with a need for resources and early child care. We have now in our fifth year of operation serving 82 children and families with 60 in the center, 11 home-based, and 12 expectant families. We are looking to build with and for the community to raise the next generation of Dakota language speakers to thus strengthen our Community's sovereignty and overall well-being. CWOO's goal is to be completely in Dakota in 5 years.
The Lower Sioux Indian Community is a federally-recognized Dakota tribe located in south central Minnesota in Redwood County.
Early Head Start and Head Start is a wrap-around evidence-based early learning program for children ages birth to 5 years. We provide wrap-around services that integrate Dakota Iapi (language), education, physical health, nutrition, mental health, and family/community engagement. Longitudinal research demonstrates many positive social, educational, and economic benefits for Head Start participants.
​
​
​
​
DAḲOTA IAPI RESOURCES
One of the goals of the Lower Sioux CWOO website is to create a Dakota Iapi Repository. This will be a central location for all Dakota Iapi resources (videos, curriculum, apps, links to other websites and an online module classroom coming soon). We want to make Dakota iapi easily accessible to as many people as possible.
​
https://lscwoo.com/dakota-lapi-resources/
​
​
​
​
OHS - A Letter from the Director about the Full Enrollment Initiative
Dear Head Start programs,
In May 2021, the Office of Head Start (OHS) released ACF-PI-HS-21-04 OHS Expectations for Head Start Programs in Program Year (PY) 2021–2022. Since that time, your programs have been working tirelessly to meet these expectations, including working toward full enrollment and providing in-person comprehensive services for all enrolled children regardless of program option. Head Start programs have shown strength and resilience in many ways. You have provided meals to children, connected families to health care, and helped lead the way to vaccine access in your communities. The leadership, passion, and commitment of our Head Start staff have kept programs moving forward since the beginning and in every stage of the COVID-19 pandemic.

OHS has been watching the surge in COVID-19 cases, both locally and nationally. In response to recent developments, OHS will not resume the evaluation of which programs will enter into the Full Enrollment Initiative beginning in January 2022. OHS will continue to track enrollment in the Head Start Enterprise System (HSES), as we have done since September 2021, and to expect full in-person comprehensive service contingent upon U.S. Centers for Disease Control and Prevention (CDC) guidelines, state and local health department guidance, and in consideration of local school districts' decisions.

We know our Head Start programs and staff will continue to innovate, lead, and make decisions based on the unique needs of their families and workforce. OHS will continue to support programs in developing policies and procedures and in using American Rescue Plan funds to meet the needs of their community in this challenging time.
Thank you for your continued dedication to OHS, and happy holidays.

/ Dr. Bernadine Futrell /
Dr. Bernadine Futrell
Director
Office of Head Start
​
Vaccine and Mask Requirements to Mitigate the Spread of COVID-19 in Head Start Programs
ACF issued an interim final rule with comment that adds new provisions to the Head Start Program Performance Standards to mitigate the spread of the coronavirus disease 2019 (COVID-19) in Head Start programs. This IFC requires effective upon publication, universal masking for all individuals two years of age and older, with some noted exceptions, and all Head Start staff, contractors whose activities involve contact with or providing direct services to children and families, and volunteers working in classrooms or directly with children to be vaccinated for COVID-19 by January 31, 2022. This IFC is effective on November 30, 2021.
Read the Federal Register Notice, Revised HSPPS, FAQs, and view Webinars Here
​
FY 2021 Head Start Funding Increase
The Consolidated Appropriations Act, 2021 (P.L. 116-260), was signed into law on Dec. 27, 2020. The funding level for programs under the Head Start Act, including Early Head Start-Child Care Partnerships, is $10,748,095,000, an increase of $135 million over fiscal year (FY) 2020. This increase includes funding to provide a 1.22% cost-of-living adjustment (COLA) for all Head Start, Early Head Start, and Early Head Start-Child Care (EHS-CC) Partnership grantees and $10 million for Migrant and Seasonal grantee quality improvement funding. COLA and quality improvement funding announced in this instruction does not apply to new competitive expansion awards issued during FY 2021.
The Consolidated Appropriations Act also includes $250 million in supplemental funds for Head Start programs to continue their response to COVID-19. This is in addition to the $750 million in the Coronavirus Aid, Relief, and Economic Security (CARES) Act, 2020. Funds are made available for the same purpose of preventing, preparing for, and responding to COVID-19. The Office of Head Start (OHS) will again distribute this funding proportionally to all grantees based on funded enrollment levels.
This Program Instruction (PI) provides information about the FY 2021 COLA, quality improvement funding for Migrant and Seasonal grantees, and the supplemental funds available to support grantees' continued response to COVID-19. It makes brief mention of the application requirements, but more details will be forthcoming.
​
INFORMATION MEMORANDUM: Fiscal Year (FY) 2021 Monitoring Process for Head Start and Early Head Start Grantees
Sec. 641A of the Improving Head Start for School Readiness Act of 2007 requires the Office of Head Start (OHS) to implement ongoing monitoring of all programs receiving federal funds. As a result of the coronavirus disease 2019 (COVID-19) pandemic and public health emergency, all monitoring reviews for the 2020–2021 school year will be conducted virtually. This decision was based on two principles that have driven OHS's decisions and guidance to programs throughout this period: (1) taking decisive actions to support each program's success and (2) keeping the safety of children and staff paramount.
​