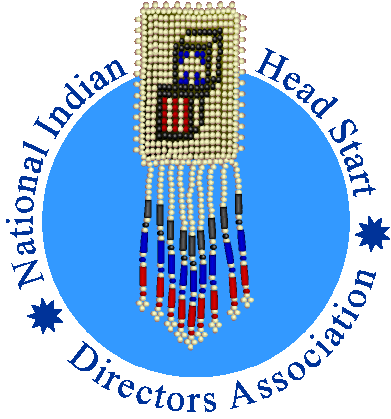 National Indian Head Start Directors Association
Standing Strong for American Indian and Alaska Native Children
2022-2023 Board of Directors
President
Melissa Harris
ISWA HS
803‐366‐8303
Representative to the NHSA Board
Secretary
Ann Cameron
ITC of Michigan Head Start/EHS
906-632-6896 x159
Melissa F. Harris is the Executive Program Director for ISWA Head Start, serving the Catawba Nation. Her passion in life is helping individuals and families in the process of becoming the best version of themselves. As a citizen of Catawba Indian Nation, her Native American principles inspire her to celebrate her people's stories, heritage and the values of community-family that extends to others well beyond the Catawba Nation. Her priorities in her life starts with her own children and family to model success in all aspects of life, championing families and individuals is her heart's desire in the Head Start program. Melissa serves on the United South and Eastern Tribes, Inc. Education Committee and as a Board member for Fathers and Families of America Coalition, Tribal Affiliate lead. She also is a certified Life Coach. Melissa enjoys travel, dancing and supporting her four children in their musical and football endeavors.
Ann Cameron is the Head Start Director of the Inter-Tribal Council of Michigan, Inc., Head Start and Early Head Start Programs. She is responsible for the overall administration of early childhood programming for seven tribal communities. She also serves as the Online Student Advisor for the Bay Mills Community College Early Childhood Education students. She is a member of the American Indian Alaska Native Head Start Research Center Steering Committee and is a long-standing member of the National Indian Head Start Directors Association Board of Directors.
Immediate Past President
Lee Turney
Leech Lake Head Start/EHS
218-335-8256
Representative to the NHSA Board
Treasurer
Jenny Oatman
Nez Perce Head Start/EHS
208-621-3791
Representative to the NHSA Board
Lee Turney is currently the Early Childhood Development Director for the Leech Lake Band of Ojibwe and has served in that capacity for the past 25 years. The early childhood program provides management and oversight to 18 service delivery and capacity building grants from both Federal and State agencies. The total budgets for these grants total in excess of 7 million dollars annually.
Jennifer Oatman, enrolled member of the Nez Perce Tribe, is the Director of the Mamáy'asnim Hitéemenwees (Children's Place of Learning) for the Nez Perce Tribe located in northcentral Idaho. Jennifer has over 20 years' experience with the Nez Perce Tribe in the HS/EHS field. First and foremost as a parent, Policy Council member, employee, program director, and as a Tribal Council member. After nearly two decades working in the HS / EHS field and through various elected Tribal Council and Tribal General Council officer positions within her Tribe, Jennifer knows what truly matters to tribal people and AIAN early education programs—and it's not a one-size fits all tribal approach. It's an understanding that each tribe is unique but united in our desire to save, document, revitalize, learn, re-learn, maintain, share, sustain, perpetuate and preserve AIAN history, language, and culture for future generations. What better place to start than AIAN HS/EHS programs which are the heartbeat of tribal communities.
Zone 1 Representative
Maine, Michigan, Mississippi, New York,
North Carolina, South Carolina
Tina Routh
Mississippi Band of Choctaw HS/EHS
601-650-1722
Zone 1 Alternate
Maine, Michigan, Mississippi, New York,
North Carolina, South Carolina
Tina Saunooke
Qualla Boundary HS/EHS
828-497-1482
Ms. Routh is a member of the Mississippi Band of Choctaw Indians and lives on the Pearl River Indian reservation in Choctaw, Mississippi. Ms. Routh is celebrating 29 years of marriage and has three children. Ms. Routh has a Master of Arts from Belhaven College in Jackson, Mississippi.
Ms. Routh brings 22 years of management, training and technical assistance experience in early childhood environments, including 6 years as a department supervisor, 9 years as a Child Development Specialist of a four county-wide agency. She has trained Head Start, early head start, and childcare staff. Active in state associations, she has served on planning committee for training in Mississippi. She has presented at numerous state, regional and national conferences and has participated in numerous federal reviews as a CLASS reviewer. Ms. Routh is the current director of the Mississippi Band of Choctaw Indians, Department of Early Childhood in Choctaw, Mississippi.
Zone 2 Representative
Minnesota, Wisconsin
Vanessa Goodthunder
Lower Sioux EHS
507-697-8254
Zone 2 Alternate
Minnesota, Wisconsin
Deborah Thundercloud
Oneida
920-496-5200
Vanessa believes that language can be used to heal from historical trauma and has dedicated her life to learning and teaching her languages (Dakota and Dine). Vanessa has worked with the nonprofit organization called Daḳota Wic̣oḣaƞ (Dakota Way of Life) as both a youth participant and later, a language instructor supporting Dakota language curriculum development. She was the Aide to the Chief of Staff and Tribal Affairs Policy Advisor in the Office of Governor Mark Dayton and Lt. Governor Tina Smith. She is member of the National Indian Head Start Directors Association Board where she represents Zone 2 for AIAN Head Starts. She recently helped opened and currently serves as the Director of the C̣aƞṡayapi Waḳaƞyeża Owayawa Oṭi- A Dakota Immersion Early Head Start and Head Start, the first Dakota Head Start in the State of Minnesota.
Deborah Thundercloud currently serves as the Oneida Nation's Head Start/Early Head Start Director. This role oversees the Program components of operations, finance, administration and grant management. Deborah possesses a master's degree in Dispute Resolution from Marquette University and a bachelor's degree in Psychology and Human Development from the University of WI, Green Bay. Deborah has served in many leadership positions throughout her career; from serving as the Oneida Nation's Chairwoman, Vice-Chairwoman, General Manager of the Oneida Nation's Programs and Services, a Health System Executive, and as the Chief of Staff for the National Indian Gaming Association. She was able to advocate for major policy changes in Indian Country, most notably the Indian Gaming Regulatory Act, re-authorization of the Head Start Act, supporting the Indian Child Welfare Act, and assisting in the Oneida Nation's adoption of its own Children's Code. Early Childhood Education is a key foundation for children to be successful in the long-term and it's Deborah's passion to ensure that the children served by the program are ready for kindergarten and have met the early learning outcomes for their age appropriate level. It is Deborah's goal to continue to foster the Oneida Language and Cultural Curriculum and expanding its use and practice in the classroom. Deborah would like to continue her advocacy for all Indian Head Starts and strive to make needed statutory, regulatory, and quality improvements that will better the outcomes for American Indian Children. Deborah has five children (all of whom went to Head Start), five grandchildren and likes to spend her free time with them as well as baking, sewing and watching streaming TV.