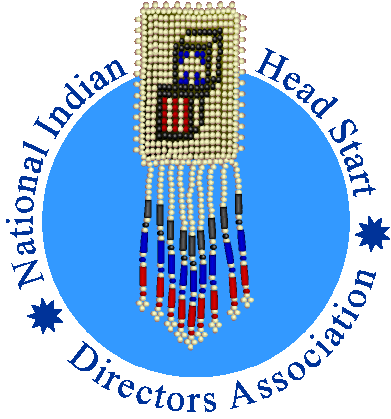 National Indian Head Start Directors Association
Standing Strong for American Indian and Alaska Native Children
Breaking the Iron Cage: Helping People in Poverty Move Forward
Dr. Donna Beegle
Nov 18 & 19, 2015 3:00 p.m. CDT
Your role in assisting people with moving out of poverty is an honorable choice. Thank you for choosing a profession where you have opportunities to change lives. Maybe you are already a hero to many people moving forward, or perhaps working with people in poverty is a new challenge for you. Either way, this training is designed to provide you with a foundation for understanding what it means to live in poverty in the United States and strategies to help people break through the "iron cage" and move forward.
Dr. Donna Beegle has captivated audiences across the nation and abroad, giving an 'insider's view' of generational poverty. On Nov 18th and 19th she will lead webinars, giving an informative, inspirational and motivational presentation including working more effectively with students and families who live in the crisis of poverty. Dr. Beegle will speak about improving communication across poverty barriers, and her own journey from abject poverty to a Doctorate. Her education, work, and passion are to help people from all races and backgrounds who are trapped in the crisis of poverty.

Price (on-demand streaming): $200 Members; $250 Non-Members
In Kind: What You Need to Know to Meet and Comply with Requirements
Barbara Wilson Ricketts
May 21, 2015 1:00 p.m. CDT
This 90-minute webinar will review all requirements for the required non federal share match which affect Tribal programs with a special emphasis on issues which confront many tribes including:
Sources
Documentation
Tribal sources of match - 638 and beyond
Unallowable match
Calculation of match
Price (on-demand streaming): $150 Members; $200 Non-Members
Reflective Supervision and Leadership Webinar
2-part series
Jeff Guillory
Tuesday, February 24, 2015, 3:00 pm - 4:00 pm CST
Friday, February 27, 2015, 11:00 am - 12:00 pm CST
The Reflective Supervision and Leadership two-part webinar is for those leaders who want to develop reflective, collaborative, problem-solving contexts for dialogue about instruction. The training teaches the strategies, behaviors, attitudes and goals of reflective instructional supervisors that influence classroom instruction. The fundamental themes include: talking with teachers, promoting teachers professional growth and fostering teacher reflection.

At the heart of the workshop is the opportunity to learn useful ways to identify and utilize employee strengths and put them to effective use. Valuable teaching skills tools to improve working relationships among employees and customers of all backgrounds and a more effective work environment will be provided. This program has the power to import a new perspective on dealing with all levels of employee issues.

Part one on February 24, 2015 at 3:00 pm Central Time (4:00 Eastern, 3:00 pm Central, 2:00 pm Mountain, 1:00 pm Pacific, 12:00 pm Alaska) will provide an overview of reflective supervision process, strategies and benefits.

Part two on February 27 at 11:00 am Central Time (12:00 pm Eastern, 11:00 am Central, 10:00 am Mountain, 9:00 am Pacific, 8:00 am Alaska) will provide scenarios for implementing of reflective supervision.

Price (on-demand streaming): $200 Members; $250 Non-Members
OMB Omnibus Circular for Tribal Governments
Barbara Wilson Ricketts
November 20, 2014 1:00 p.m. CDT
As part of an effort to reform and strengthen Federal grant making, the Office of Management and Budget (OMB) published new guidance for the Federal award programs, OMB Uniform Guidance: Administrative Requirements, Cost Principles, and Audit Requirements for Federal Awards, commonly referred to as the Omni Circular. The new guidance is a key component of a larger Federal effort to more effectively focus Federal grant resources on improving performance and outcomes while ensuring the financial integrity of taxpayer dollars. The new guidance, published on December 26, 2013, will be implemented on December 26, 2014.

This webinar, presented by Barbara Ricketts, will look at the structure and content of the OMB Omnibus Circular (AKA Super Circular) with an emphasis on impact on Tribal governments. We will review pertinent changes to administrative requirements, audit requirements, cost principles, and list the important "take-aways" from the session.
Price (on-demand streaming): $150 Members; $200 Non-Members
CLASS Community of Learning Survey Results Webinar
Jessica V. Barnes-Najor (Michigan State University), Ann Belleau (Inter-Tribal Council of Michigan, Head Start Program), and Teresa Smith (Kenaitze Indian Tribe, Kuya Qyut'anen Early Childhood Center)
September 23, 2014 1:00 p.m. CDT
The Classroom Assessment Scoring System (CLASS) is an observation instrument that was developed by researchers at the University of Virginia to assess the quality of interactions among teachers and children in classrooms. In 2008, the CLASS was selected as a measure of classroom quality for the Designation Renewal System (DRS). To examine issues regarding the use of the CLASS in Tribal Head Start Programs, the Tribal Early Childhood Research Center (TRC) has formed a Community of Learning consisting of Region XI Head Start directors and university-based researchers. The CLASS Community of Learning has conducted a survey of Region XI directors regarding the CLASS, and they will be presenting the results of their work during this webinar.
Price: Free